Charge up your brand
Our mission is to help brands become the best version of themselves.
Since 2005, we have been combining rigorous strategic thinking, smart ideas, and highly crafted design systems to create flexible brands that connect with hearts and minds.
Let's talk. Get in touch
Ambitious brands welcome
From high-growth startups to household names, we are proud to have long-term partnerships with some of the world's most ambitious, and forward-thinking brands.
Working across sectors
Our cross-sector experience enrichens our work and relationships — from education to finance, and retail to culture, with a deep expertise in brand for technology and innovation.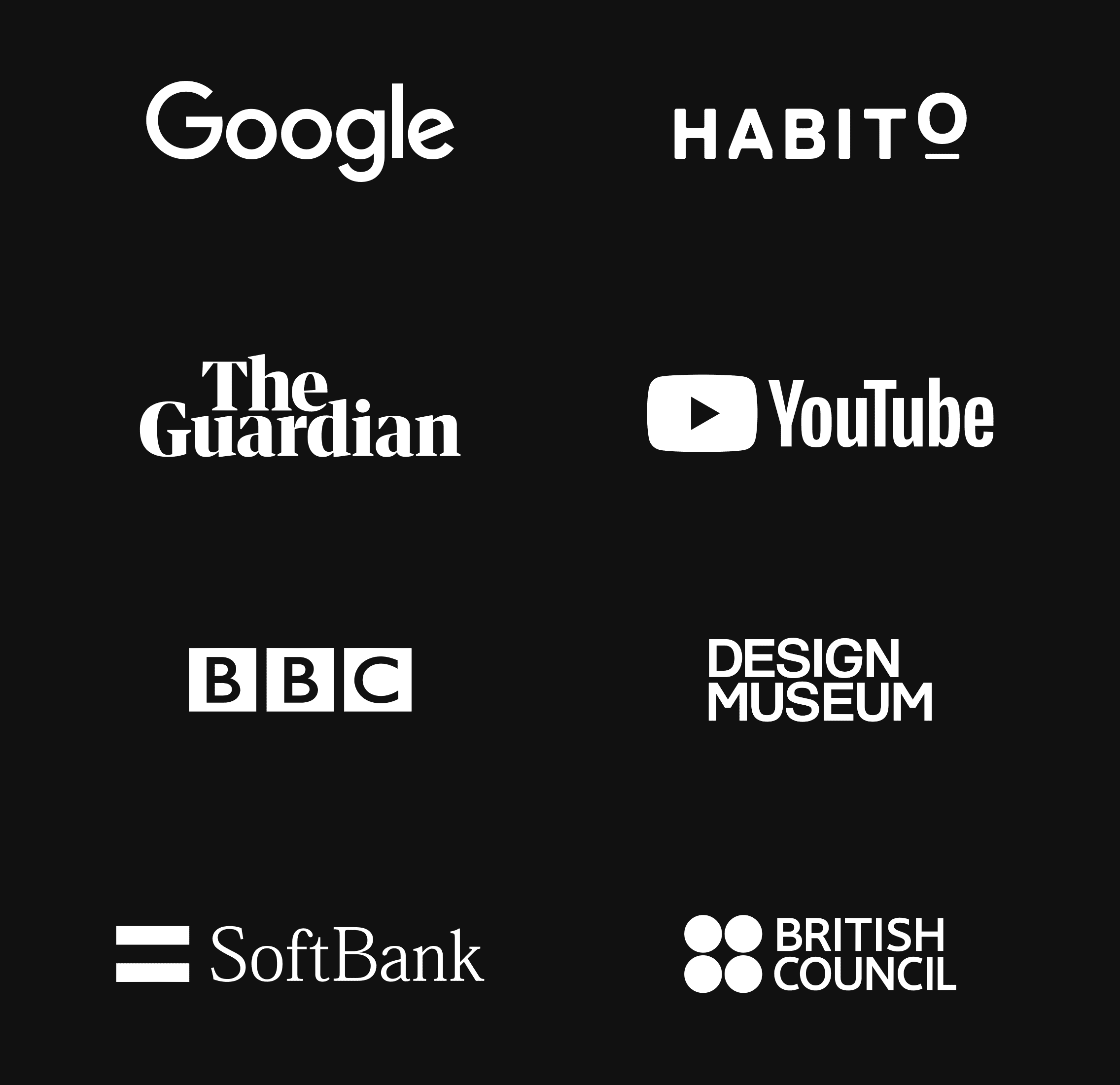 Driven to make a difference
We are a highly collaborative group of designers, strategists, and project managers — united by our belief in the power of creativity and brand to make a positive impact on the world.
Big brand meets boutique
Combining the benefits of a boutique studio, with the strengths of a big brand agency: we marry experience and uncompromising rigour, with agility and speed.