Branding a giant of mobile advertising
Headquartered in San Francisco, Vungle is a mobile advertising platform and creative technology company. With a network spanning 60,000 apps and 1 billion smartphones, they are a major player in the $120bn app economy.
Committed to interactive ad experiences that publishers are proud to integrate into their apps, and that users actually enjoy, Vungle have played a major role in helping app powerhouses like Rovio and Zynga scale at great speed.
Brand challenge
Despite its scale, and offices around the world, Vungle's brand was out of sync with its success. It was in danger of putting the company at a disadvantage in the fast-moving and hyper-competitive mobile advertising market.
It was a brand that blended in, and felt at odds with the vibrant, creative world of the app economy.
Our challenge was to uncover what Vungle's long-standing and loyal client-base most valued about their relationship, and express it in a way that would differentiate from the competition and resonate with new customers.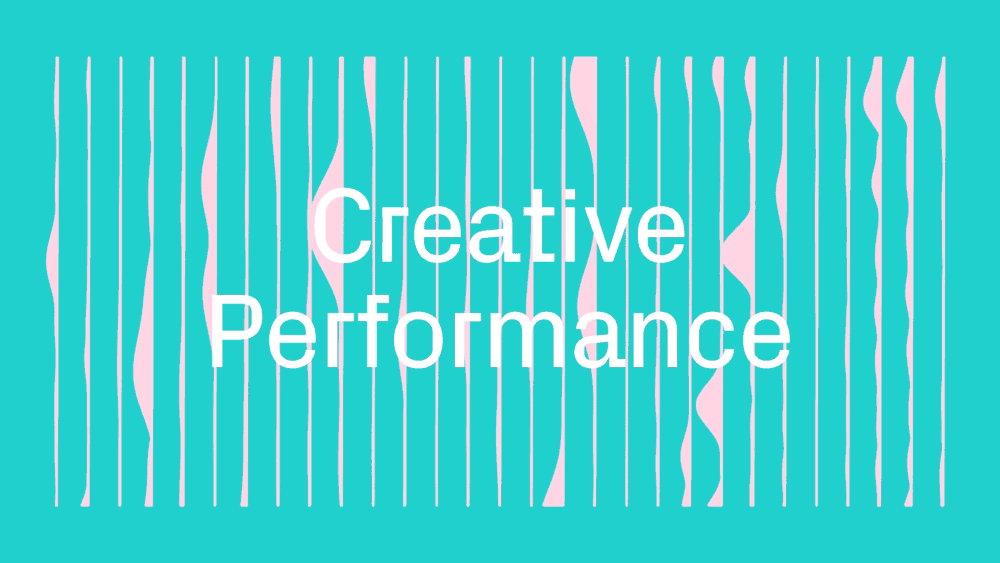 Brand idea
A deep immersion into the business resulted in a powerful idea to propel the business forward and crystallise a sense of what makes Vungle special. We called this idea Creative Performance.
It's a core organising thought that combines Vungle's biggest strength — its innovative creative technologies, processes and people — with its customers' most important need: hard results.
From products and services to culture and image, it's an idea to drive every part of the company.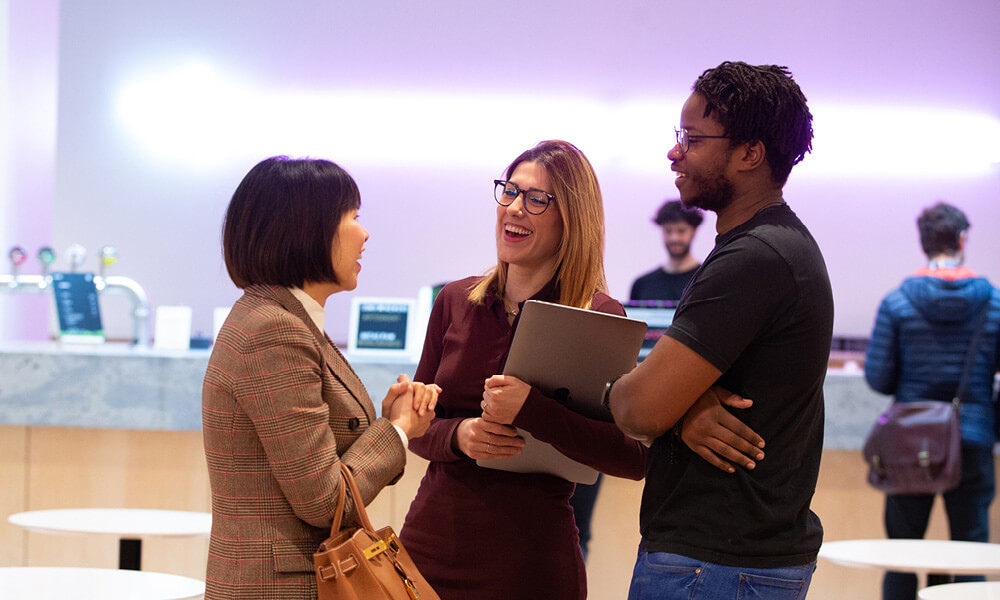 Brand personality
Inspired by recurring themes that came from long-standing clients and staff alike — and against a backdrop of the cold, corporate brands in the category — we defined three core attributes that were authentic to Vungle, and could help set them apart from the competition: Analytical, Creative and Personable.
They would form the foundation of the brand identity and help to create a compelling impression for people yet to experience all the great things about partnering with Vungle.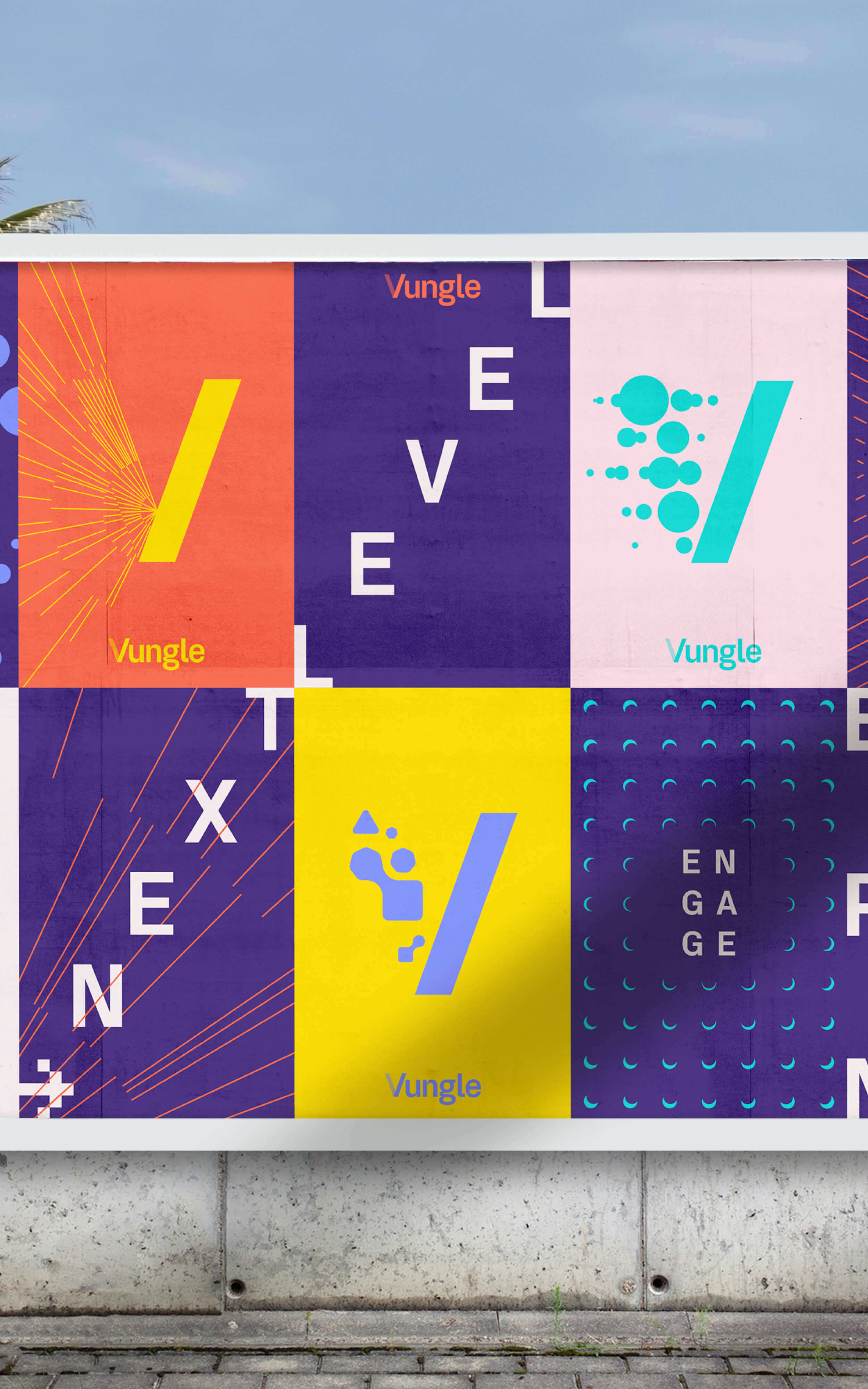 Creative in. Performance out
At the centre of the identity is the V symbol – which embodies the idea of Creative Performance. The left half of the V is an ever-changing expression of creativity, while the right symbolises the result: progression and growth.
Beautiful results
Vungle's identity is inspired by the vibrant world of apps and games, combined with the analytical precision of data. The result is a colourful, flexible brand that feels playful and technical; sophisticated, yet approachable.
A living identity
As a primarily digital brand, the identity is designed to feel alive and ever-changing across social media channels, website and Vungle's product platform.
Real people power
The broader identity brings Vungle's people to the forefront. Conveying the personable, human side of the business — it's an important differentiator that is highly valued by their clients.