Unlocking the future of finance
App-based budgeting tools, bank account aggregation, faster mortgage approvals. Open banking has transformed our relationship with money, by allowing banks, card networks, and third-party apps and brands to share consented data.
Yapily is at the forefront of this change, building technology to power smarter financial services and better user experiences. Unlocking the value of data to help create a fairer and more accessible financial system for everyone.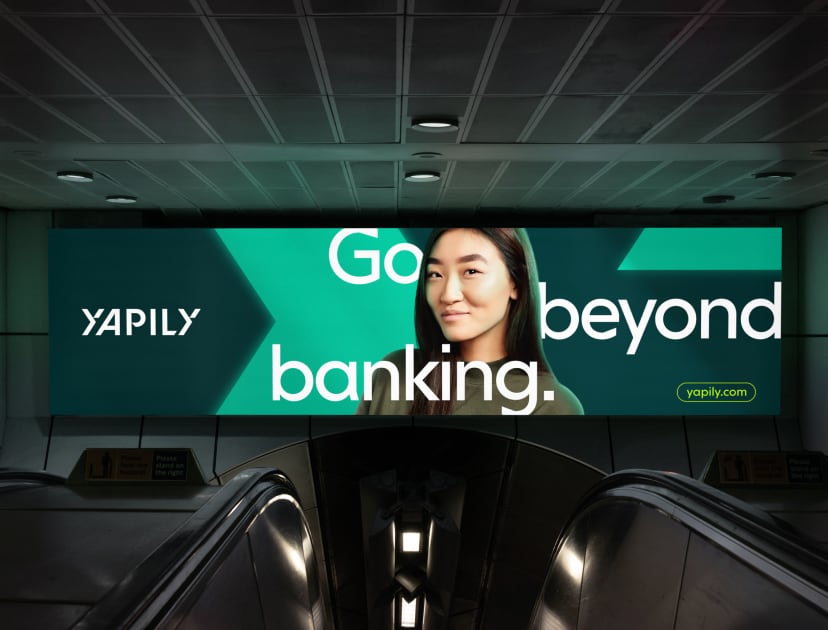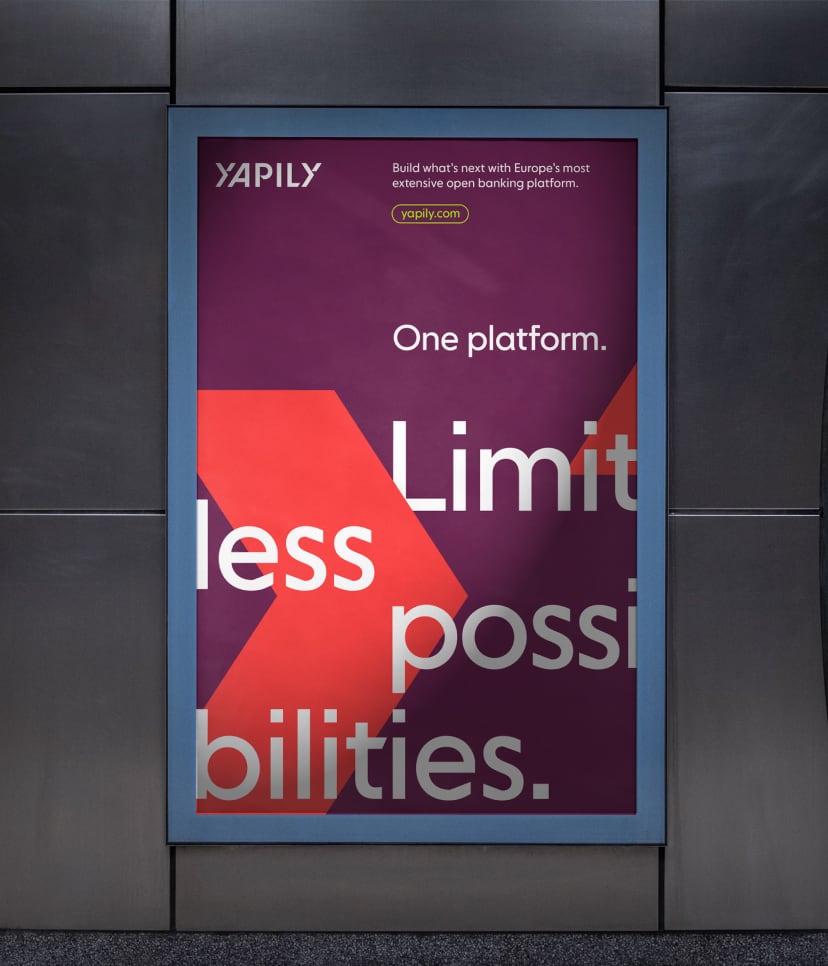 Powering possibility
Yapily unlock the limitless opportunities of open banking: they enable their clients to think bigger, push further, and create what's next.
We distilled these overarching benefits into a simple, memorable brand idea: 'Go Beyond'. An aspirational call to action for everyone who plays a part in building the open banking ecosystem, and an inspiring creative platform for the Yapily identity.
At the centre of the brand, and bringing this idea to life, is a bold and ever-changing Y motif. Derived from the new logo, it forms the basis for a flexible and distinctive identity; combining visual cues that signal high performance and disruptive technology, with a sense of gravitas and authority.
"MultiAdaptor grasped the complex needs of our rapidly growing industry from the get-go. The team were a pleasure to work with and we now have a brand that can take Yapily to the next level."
Calvin Hayes, Yapily Brand Design
Thank you
Thank you to Stefano, Iain, Roland, Anna, Calvin, Maddie, Hollie, Jade and the rest of the Yapily project team for the collaboration.