A brand that captures the spirit of startup, for a global network of co-working spaces
With over 200,000 members, and located in some of the world's most vibrant cities, Campus provides space for founders and their teams to grow and develop their business ideas.
Bound together by an infectious belief that startups can change the world, Campus represents so much more than just another co-working community.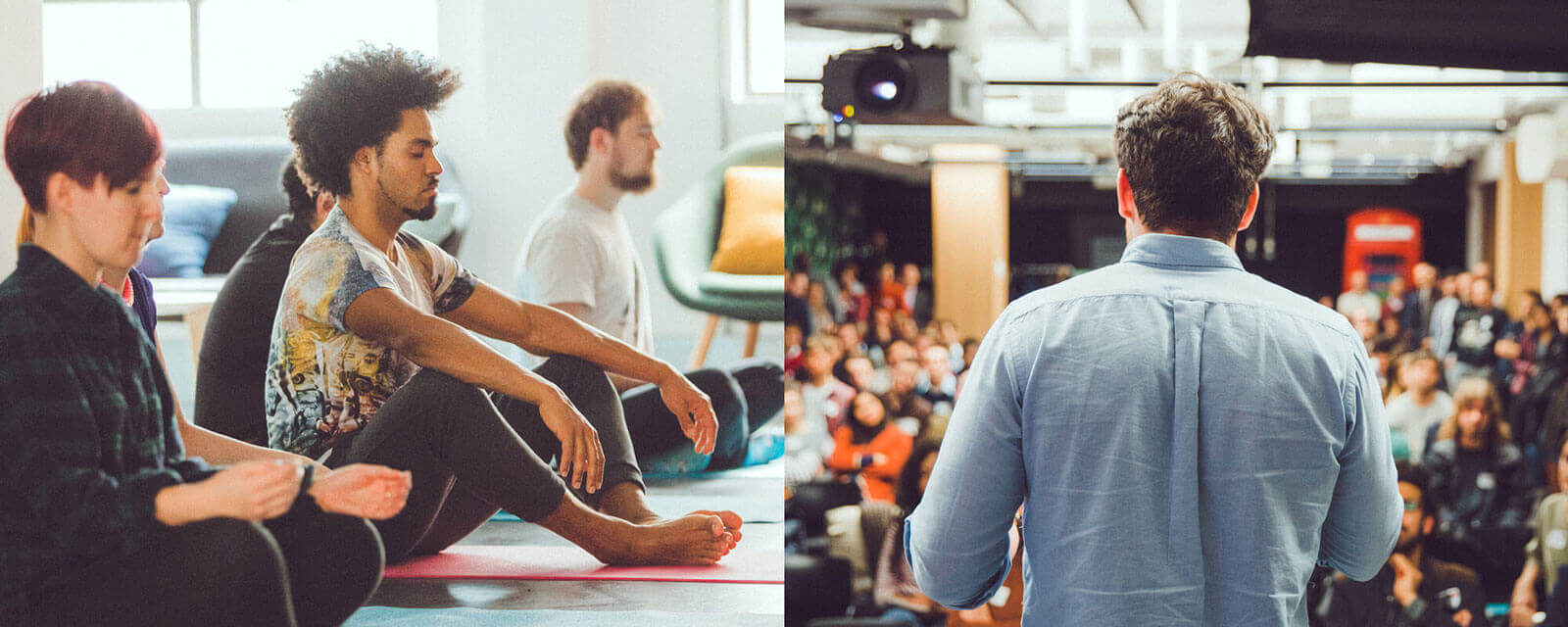 Brand challenge
The previous Campus brand had become fragmented, inconsistent and wasn't reflective of the energy and ambition of its membership.
Coupled with the hyper-crowding of the co-working market — which has seen free WiFi reframing cafes as desk-space, and WeWork sweeping the world with its smart take on refurbished real estate — a new direction was needed to capture the essence of Campus and use it to cut through the noise.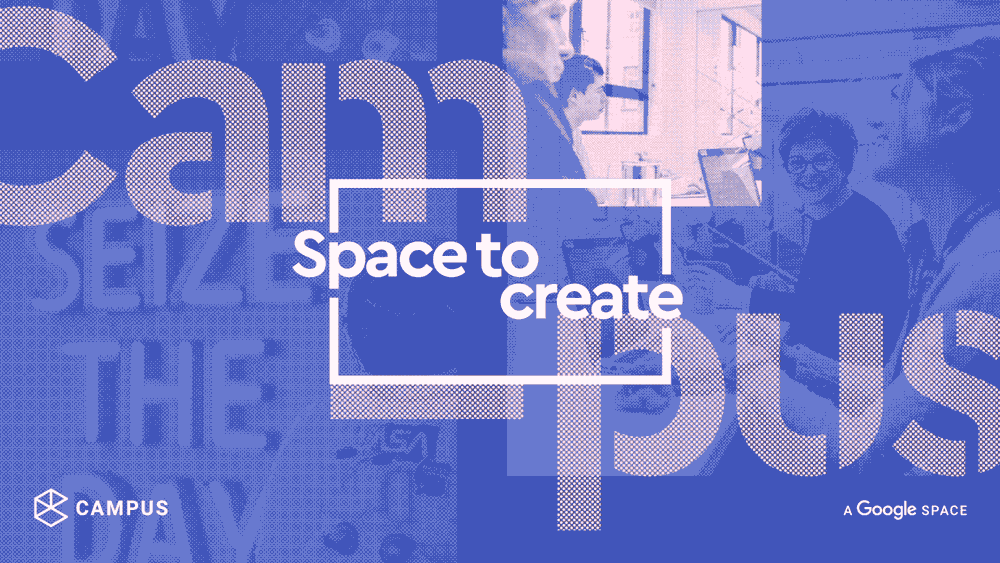 Brand idea: nurturing the startup spirit
Campus members are ambitious, collaborative, determined, and optimistic — united by a belief that startups can change the world. And Campus is a space for them to do exactly that: providing startups and entrepreneurs access access to unique connections, resources and know-how.
Inspired by the people, the place and its purpose, we defined the idea of nurturing startup spirit and giving determined startups everywhere the chance to thrive.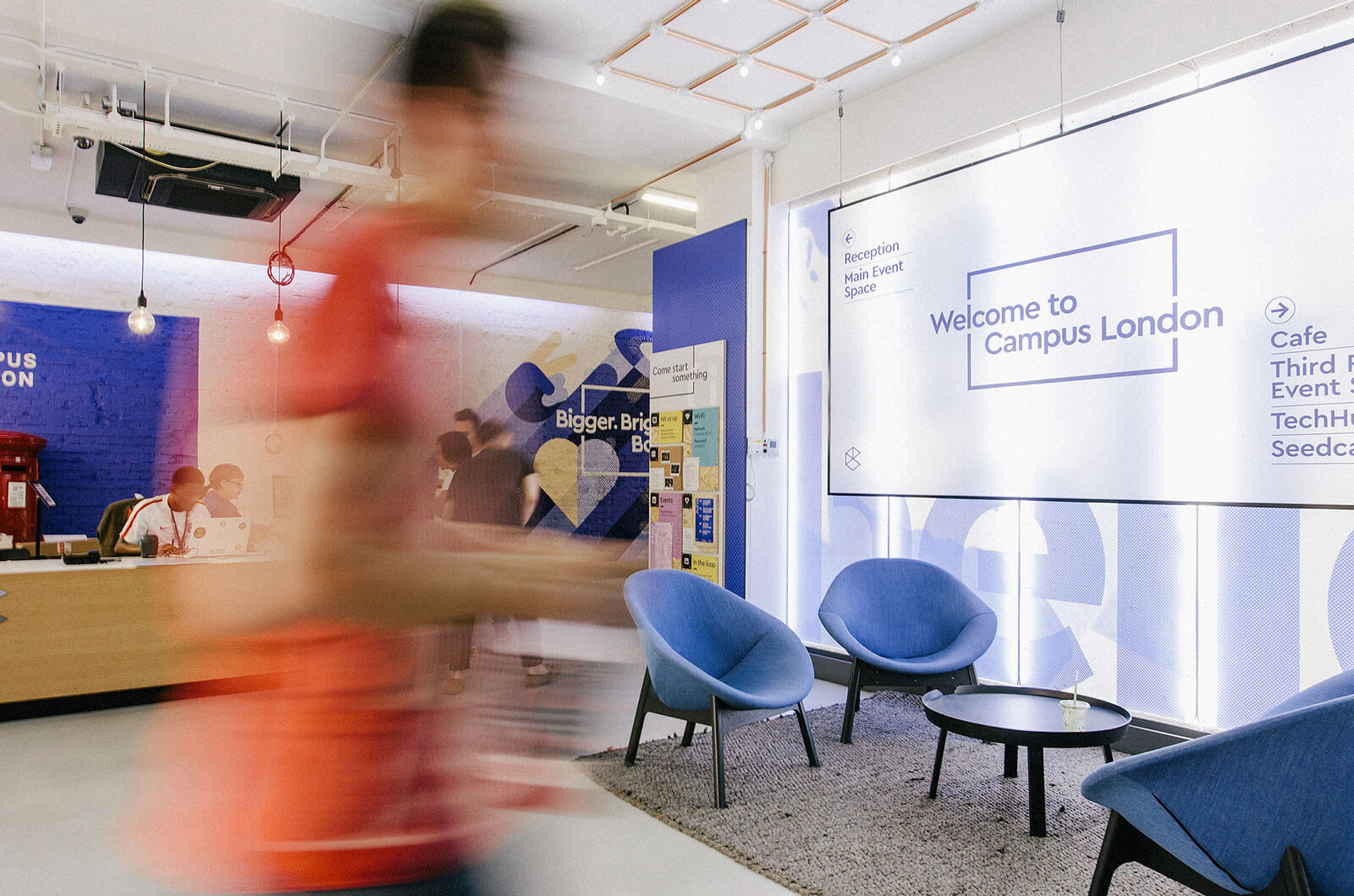 Brand personality: premium DIY
The brand's personality is a reflection of Campus' vibrant international community of entrepreneurs. The result is an identity that feels bold, eclectic, energetic, and positive.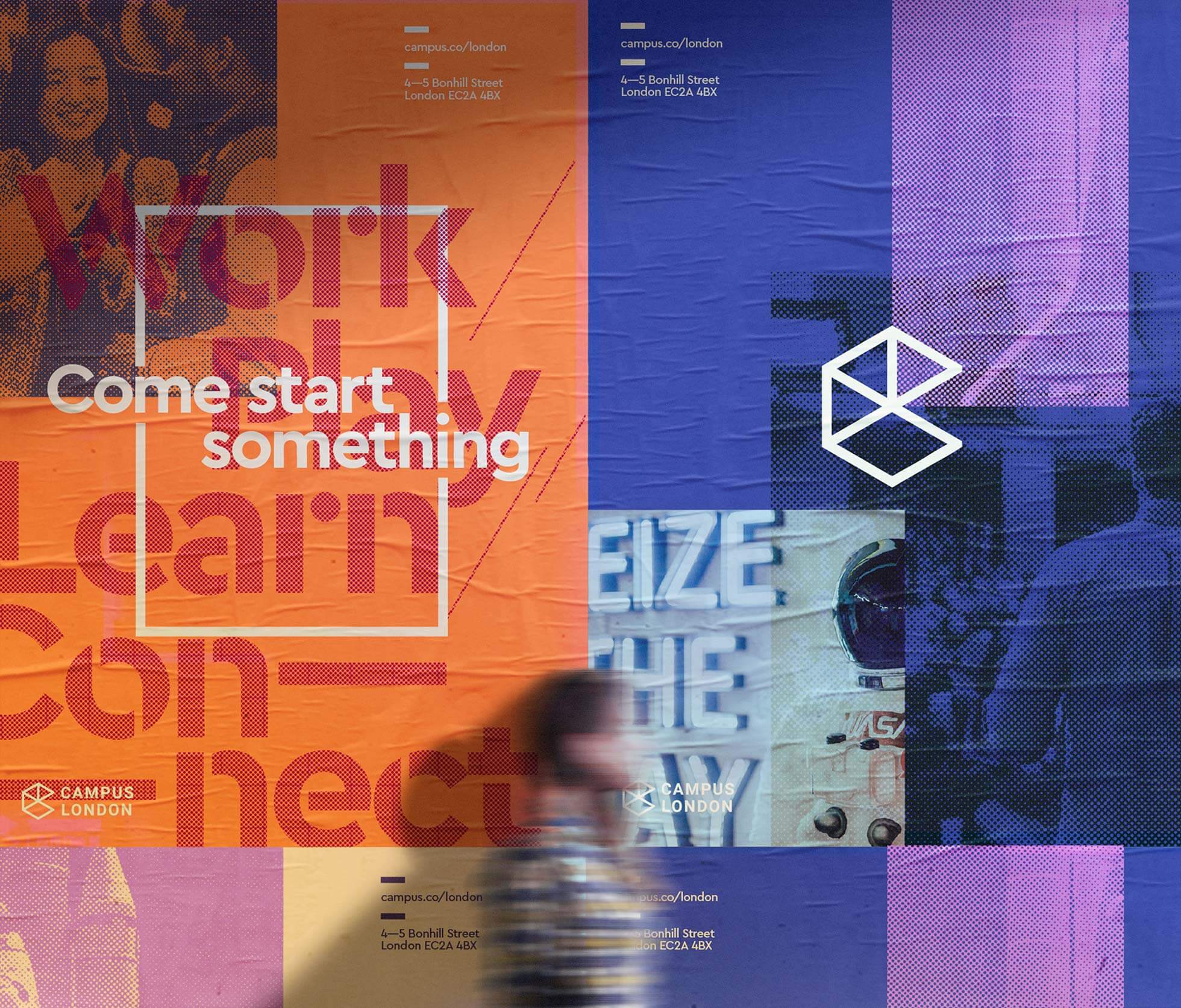 A flexible framework
The Campus frame can flex to any format, allowing for an infinite array of creative expressions around it that adapt to the needs of the application and audience, but with an instantly recognisable, consistent identifier.
Startup spirit
Brand typography, image style and colour palette are all designed to capture the 'spirit of startup', while allowing Campus communications to constantly refresh and reinvent, without diluting the core DNA.
This flexible toolkit enables locations, programmes or events to be grouped together so that they are clearly distinguishable, and relevant to their context.
Location branding
For public-facing marketing, each Campus city has a unique colour theming, to create distinction across the global network of spaces.
Programme branding
Supported by a simple naming system, the brand toolkit can be configured to unite sets of materials for specific programmes of activity, which span across Campuses. This flexibility allows distinct moods and themes to be created.
A global vision
A set of comprehensive global guidelines capture the Campus spirit while explaining the toolkit and identity system in a practical way that's easy to understand.
Branding by doing
For the past year we have worked closely with Campus to bring the brand to life across a huge range of touch-points, from global campaigns and consultancy, through to interior branding and partnership merchandising for local markets.