Smart contracts that feel like magic
Headquartered in Sweden, Oneflow is a globally-expanding, market-leading smart contracts platform. Digitising the entire process — from creating and negotiating, to signing and storing — it's a vastly easier, smoother, and smarter way to manage contracts.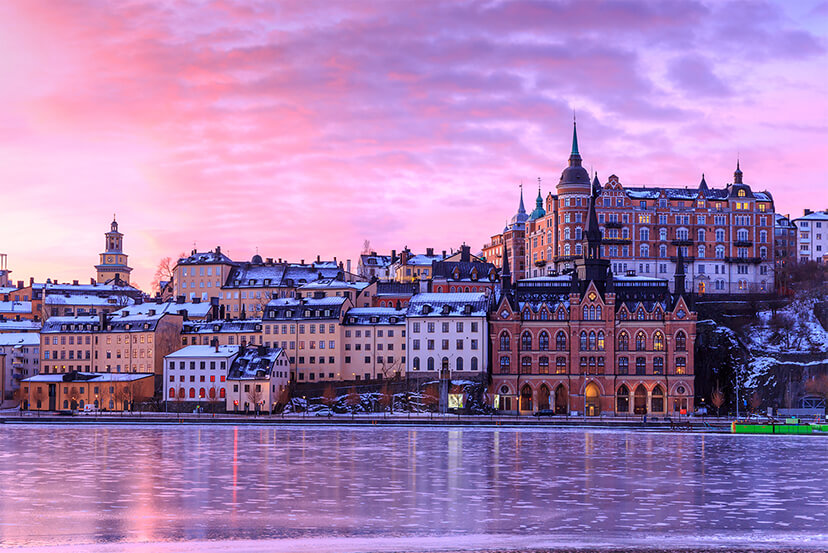 Brand challenge
Despite our world undergoing huge digital transformation, contracts remain stuck in the dark ages: a frustrating mess of legacy systems, paper, and PDFs. Oneflow completely reimagines this experience, but their old brand didn't show it. Our challenge was to translate what makes Oneflow special, set it apart from the competition, and make people sit up and take notice.
The moment we met Multi the first time, we knew they were the one. We have never seen such an impressive mix of top creative talents combined with a structured, smooth process.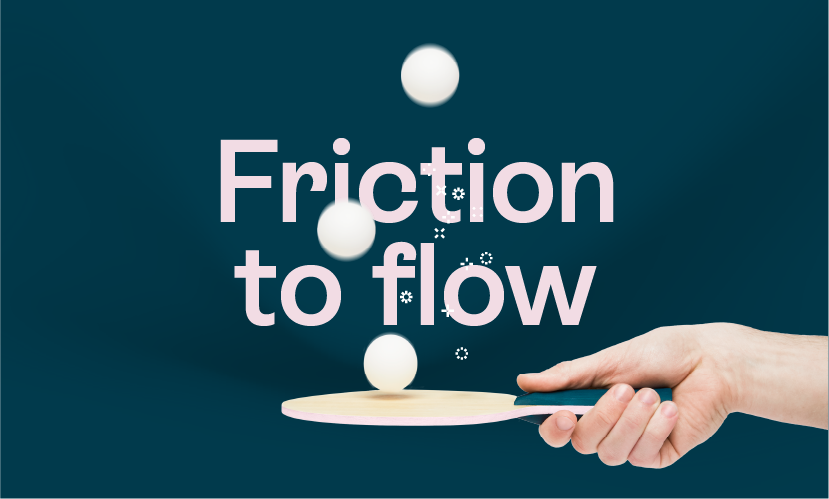 Brand idea
We captured Oneflow's vision for a more seamless, fluid and enjoyable way to do contracts in a single-minded brand idea: 'From friction to flow'. A core organising thought that translates what Oneflow stands for, and reflects the delightful, innovative user experience of their product. It would drive every aspect of the new brand.
Brand principles
Three core behaviours help deliver the idea of Friction to flow: Fight friction, Unleash data, and Provide clarity. These ultimately shape how the Oneflow brand looks, sounds, feels, and acts. The result is a brand experience that feels uplifting, magical, and simple.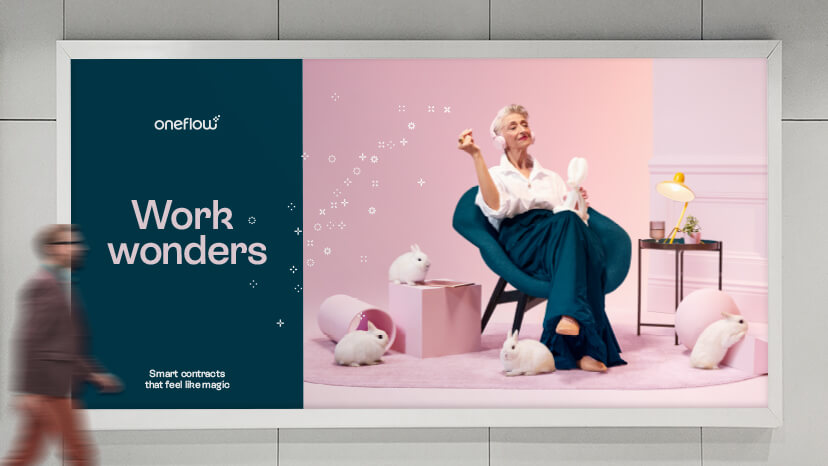 Brand identity concept
Oneflow customers can have an 'aha!' moment when they first realise the power of the product. "That's the magic", the sales team would often reply. So 'contract magic' became our definition of flow.
From the logo and graphic language, to magical messaging and imagery — the entire identity expresses the idea of magic in a playful, sophisticated, and highly distinctive way.
Digital magic
Representing data, magic, and flow in one element, a 'flow of magic data' is the central graphic motif in the Oneflow identity. It is a consistent, recognisable visual asset, which ties everything together.
The magic data performs different roles depending on its context, adopting one of three behaviours: lifting, flowing, or activating.
Photography & moving image
Working with a talented team of collaborators, we created and produced a set of hero brand images and a short film, to bring the brand to life across Oneflow's website and marketing activity, and social channels.
The video and imagery depicts people experiencing the magic of flow: the feeling customers get when they use Oneflow's smart contracts.
Product illustrations
To showcase the product on the website and beyond — a suite of ownable illustrations elevate the interface, and provide a sprinkling of magic to explain key features and benefits.
Website
We redesigned Oneflow's website to be a living expression of the brand, while becoming the focus of communicating what they do, how, and why.
Magic moments
The idea of magic gives Oneflow the license to have fun, too. From promotional items to office interiors and marketing materials, everything reinforces the magic of flow.
Thank you
Special thanks to the whole Oneflow team, especially Ling, Aksel, Anders, Kalle, Emilia, and Gustav — who were incredible client partners for the project. For the imagery and film, thank you Georgie Breitmeyer, Jean-Pierre Whitfield, Ross Brind, and everyone involved who bent over backwards to make it happen. Finally, shout out to the awesome Smithfield for the site build.